Heart & Soul
Summer Yoga Workshop  
There are 2 Summer Yoga Workshops this year, one in Glasgow and one in Bathgate.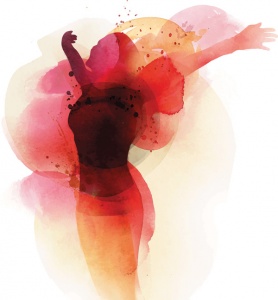 GLASGOW

23rd June 2019 / 1-5pm
£30 Early Bird (until the 9th June) £36 thereafter
BATHGATE
30th June 2019 / 1-5pm
£30 Early Bird (until the 16th June) £36 thereafter
LOVE, JOY, LAUGHTER, COMPASSION!
It's all about the heart! 🙂 Summer is the time to let our energy soar to it's maximum potential! It's the most yang time of year when our energy is at it's highest expansion. It is a time of joy, love, laughter and compassion as we become aware of our energy at it's fullest.
Summer belongs to the FIRE element with associated organs of the the Heart and Small Intestine. You will gain knowledge of TCM (Traditional Chinese Medicine) 5 Elements and energy exercises for this time of year through discussion, handouts and experiential bodywork. Since the FIRE element is the most Yang you can expect an uplifting workshop though as always ending with a little Yin energy (within the Yang) in the form of Yoga Nidra!
Please note that there are two Summer workshops this year, one in Glasgow and one in Bathgate. Please make sure you book into the relevant one. Thanks, Morag 🙂
Learn:
In depth information about the FIRE element with associated meridians and acupressure points accompanied with handouts
Lifestyle and nutritional information related to the FIRE element
Experience:
Dao-In and Qi Gong energy exercises with particular attention to the Heart and Small Intestine meridians
Seasonal Yoga Asanas (poses)
Relevant Pranayama (breathwork)
Short partner based shiatsu massage (optional)
Yoga Nidra Meditation focusing on love and compassion
Enjoy:
Social break for freshly made nourishing juice and tea (provided)
Feedback from previous workshops

'Truly beautiful and inspiring experience. This opened up a new world of energy work which I've never felt so strongly before. Perfect.'
Abi
Glasgow
'Thank you for a wonderful afternoon - loved the movement. Fantastic refreshments. Leaving completely chilled!'
Mary
Renfrewshire
'Loved the workshop. Felt really marvelous at the end. Enjoyed the Qi Gong, stretches and lovely Yoga Nidra. Great juices.'

Jane
Gourock
Glasgow Yoga Workshop Venue
Bathgate yoga Workshop Venue