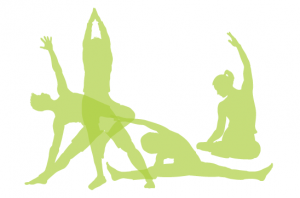 Seasonal Yoga Workshop




Sun 19th April 2020 / 1-5pm
£30 Early Bird (until the 5th April) £36 thereafter
This workshop has now been cancelled due to the current situation.

Spring - the WOOD element

At the start of winter a lot of us look forward to cosying in and snuggling up, but by the end of it we can feel quite stagnant and just can't seem to find the energy to do anything. Then our rising Wood energy kicks in, but it can get stuck so we then feel irritated with our moods going all over the place and spiralling out of control...
Stuck chi when combined with rising spring energy can result in headaches, frustration and overwhelm, not knowing which way to turn. When your energy is flowing smoothly it paves the way for the rising chi of Spring which embodies the feeling of new beginnings, the anticipation of growth and moving forward. We tend to think of spring cleaning our house at this time of year, though a good spring clean in body and mind are just as important. It makes way for a fresh start and new beginnings, clearing away any stagnant chi accumulated over the winter.
Spring is a time for growth, coming out the winter hibernation and planning ahead. The season is a transformative one where we see the Yin energy of winter transform to the Yang of spring. And as our energy rises we need also to keep strong roots for stability and foundation.
What to expect:
In this workshop we will explore the Spring season and associated WOOD element with body work, breath work and meditation. There will be a chance to discuss lifestyle and nutrition associated with Spring for general well being. And we will of course close with a deeply relaxing yoga nidra meditation to set yourself up for the year ahead.
Springtime Yoga sequence
Qigong & Dao In energy work
Detoxing Pranayama
Meditation to 'spring clean' your mind and 'sow your seeds' for the year ahead
Deeply relaxing yoga nidra
Information and handouts on the Spring season: Meridians / Lifestyle / Nutrition
Social Break for some detoxifying juice or tea (provided)
All mind and body work is carefully structured towards balancing the Wood element. When in balance our Chi flows smoothly allowing us to move forward with renewed vigour as our energy rises.
Feedback from previous workshops
'Truly beautiful and inspiring experience. This opened up a new world of energy work which I've never felt so strongly before. Perfect.'
Abi
Glasgow
'Really enjoyed this. Been to a few workshops/retreats but found this to be the most laid back, welcoming and relaxing.'
Nausheen
Glasgow
'Loved the workshop. Felt really marvelous at the end. Enjoyed the Qi Gong, stretches and lovely Yoga Nidra. Great juices.'

Jane
Gourock