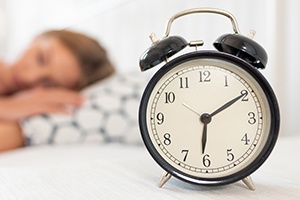 Reset your Body Clock Yoga Workshop



Sunday 27th October 2019 / 1.30-5.30pm
£30 Early Bird (until the 6th October) £36 thereafter
Reset your Body Clock...
Do you regularly wake up in the middle of the night, experience an afternoon slump or suffer form jet lag? Or perhaps you work shifts and find it hard to adapt? Or maybe you just feel out of sorts when the clocks change. Well the good news is you can correct this energy imbalance!
Our circadian rhythm is the internal system that regulates when we fall asleep and wake up. This can go out of balance when we are ill, get stressed, worry, work shifts, experience jet lag and of course when the clocks change twice a year.
According to Traditional Chinese Medicine our energy moves through the 12 meridians in a 24 hour cycle and each meridian has a two hour period when its energy is strongest. We can use this system to determine what is causing energy imbalances, but also more importantly to re-balance our energy to get us back on track.
In this workshop we will use the TCM body clock system to balance our energy with a yin focused 120min yoga sequence working through all the meridians. There will be detailed guidance and explanations as we move from one pair of meridians to another so as you clearly understand why we are using particular asanas.
There will also be time for discussion afterwards accompanied with detailed handouts so as you can learn to address any imbalances yourself at home if you wish. After the short break you will have the opportunity to learn a short Makko Ho routine using the same principles to apply when time is tight. Then we finish with a balancing Yoga Nidra.
So when the clocks go back on Sunday 27th October come and reset your internal clock with this yoga workshop, and flow effortlessly into the new time zone!
Do you:

Have erratic energy throughout the day?
Wake up during the night?
Have an afternoon slump?
Work shifts and find it hard to adapt?
Fly often and suffer from jet lag?
Then this workshop is for you!
And of course for anyone who feels out of sync when the clocks go back. So come and reset your body clock and flow smoothly into the new time zone...
The workshop includes:
120 minute yoga sequence carefully tailored to align your energy with the new time zone
Graphic handouts and discussion so as you understand the principles, and can apply it yourself at home
A 15min Doa-In routine
(self shiatsu massage)
A 15 min Makko Ho routine
(6 yoga poses covering the 12 meridians)
Pranayama
Yoga Nidra
Short break for herbal/traditional tea and snacks (provided)
All mind and body work is geared towards re-balancing our energy to the new time zone.
You can use this workshop simply as an end in itself to have a lovely afternoon of yoga, energy work and meditation. Or you can use the afternoon to get your energy back on track and take away the information to re-balance your system anytime you need to.
Feedback from previous workshops
'Truly beautiful and inspiring experience. This opened up a new world of energy work which I've never felt so strongly before. Perfect.'
Abi
Glasgow
'Thank you for a wonderful afternoon - loved the movement. Fantastic refreshments. Leaving completely chilled!'
Mary
Renfrewshire
'Loved the workshop. Felt really marvelous at the end. Enjoyed the Qi Gong, stretches and lovely Yoga Nidra. Great juices.'

Jane
Gourock