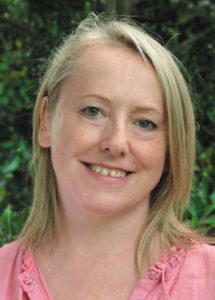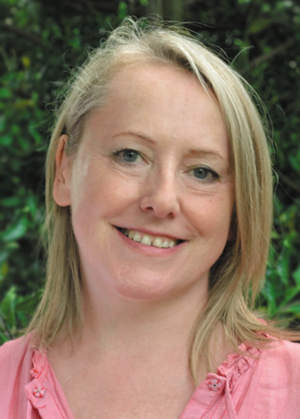 Relevant energy work experience and yoga background



I've been practicing traditional hatha yoga for nearly 30 years and Shiatsu therapy for over 10 years. I recently qualified as a Seasonal Yoga teacher which harmonisies these two practices. Seasonal yoga is basically traditional yoga tailored to suit the time of year according to Traditional Chinese Medicine 5 elements. It also encompasses energy work as in Qi Gong and Doa In (self shiatsu) so, for me, a good all rounder!
I've practiced many different styles of yoga with various teachers throughout this time. There are 3 main yoga teachers though that I'd like to mention as they've all had an impact on my style of yoga.
Iyengar Yoga Teachers



Fiona Morton was my first regular teacher in 1991 with the Iyengar style of yoga. Iyengar is great for alignment which made complete sense to me. Coupled with Fiona's teaching style I felt I had found a great secret! Fiona would sometimes come round and straighten you out before savasanaa!
Hatha Yoga Teachers
Then for no apparent reason apart from perhaps class times I gravitated towards a Hatha Yoga class with Ellen Foley. Ellen's class centered on breath work and meditation as well as finishing with Aum's. This occasionally irritated me at first, wondering what good it was doing me just sitting for 10 minutes 'doing nothing'! Ha ha, little did I know then how important that aspect of yoga really is. I gradually came round to realising this fact. At the end of each class I felt so grounded that I came to describe the classes as 'magical'. It was from here on that I could no longer go without practicing yoga at least once a week. And  I started occasional home practice on top to keep me balanced.
I then began my three year shiatsu course in 2006 which meant finding another class at a suitable time. This is when I stumbled across Jude (and Graeme Murray). Another Hatha yoga teacher Jude introduced me to the benefits of workshops and yoga retreats. It was also with Jude that I first experienced the amazing Yoga Nidra!
Seasonal Yoga Teachers



Lastly I have to mention Erin Kyle who introduced me to the wonders Seasonal Yoga. I should say that when I first encountered Erin's class I was taken aback. I was used to the quiet lying down at the beginning of a Hatha Yoga class. And anyone who knows Erin will appreciate her brilliant outgoing personality! I immediately warmed to her teaching style. Erin encouraged me to go on and do the Seasonal Yoga Teachers Training. And this is when I met the 3 wonderful teachers who run the Seasonal Yoga Academy: Julie Hansson, Sue Woodd and Marit Akintawe. And not forgetting the always cheerful Claire Davidson. The year was an amazing one of learning and self development where I also met other great yogis!
Energy work
Apart from the wisdom imparted from these yoga teachers I have gained further experience by attending various workshops and retreats on Yoga, Shiatsu and Tia Chi. All with lots of other great teachers and energy healers. And it's here I'd like to mention Elaine Lietchi who is both a great teacher and healer.
Elaine is probably the most experienced shiatsu teacher and practitioner in Scotland and I feel privileged to have studied under her. Most, if not all, shiatsu practitioners in Scotland have been trained by Elaine or trained by someone who was trained by her! The 3 year course at the Shiatsu School in Glasgow is truly amazing. The depth of study is only one great aspect to the course. You are guided through the practical and theoretical at a pace that makes sure the knowledge becomes second nature. So you don't just know it in your head but your whole being, you live it. Although a great self development, the main aspect of the training is achieving the ability to help heal others which is a gift in itself. The knowledge and experience gained here prepped me well for becoming a Seasonal Yoga Teacher.
Breath work
I find Pranayama (breath work) just as important, if not more important, than asana work. This is partly due to my own experience. Having had asthma since childhood I became to rely heavily on inhalers. In just 2 weeks I managed to reduce the use of inhalers by 90% by breath work alone. I then eventually managed to come off them completely. This was the Buteyko Technique (which was overseen by a GP so I wouldn't advise any asthmatic to just suddenly stop using their inhalers!). The Buteyko technique isn't actually practiced itself in yoga. Though aspects of it is very inherent within some Pranayama. I now incorporate Pranayama into my daily yoga routine. Different Pranayama have different effects on the body and they cannot be under estimated for overall health and well being.
Present Moment
I continue to develop my practice by attending various workshops and classes as I believe you should practice what you preach and learning is of course not finite. I find Mary Laidlaw's workshops very inspiring, as is her healing.
My career is based within the creative industries and bodywork practices such as yoga and shiatsu. This gives me a nice balance of yin and yang in my life as well as allowing me to combine my love of creativity with my love of bodywork, which often cross over.
If you haven't fallen asleep reading this and would like to know more then contact me on:
07786 103 433
morag@andbreatheyoga.co.uk